We had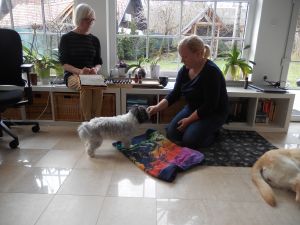 a wonderful three days of zoopharmacognosy in Slovenia working with new people and dogs such as Zoja with her "person" Urska, as well as "old hands" like Lana, Lucky and Lia. As always, it is a great learning experience to see how each animal is a universe in itself, with its own repertoire of responses. some are quite subtle while others are clear and distinct , leaving no room for doubt.
Lana is well used to having zoopharma sessions but her enthusiasm for the work never fails, as we can see in the picture below.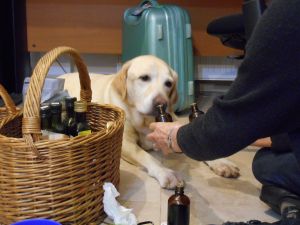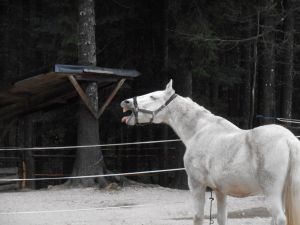 On Day 1 we were able to work with Thais, a mare who had recently moved to a new stable. At first she was unfocused, but after displaying several Flehmen responses she settled into the session and became very enthusiastic choosing a number of substances, both oils and dried plants. It really is quite amazing just how readily animals respond to this opportunity to guide their own destiny.
In this video clip we can see Thais's dramatically enthusiastic response to Sea Buckthorn.